Windshield Repair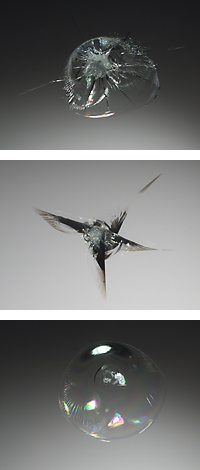 With windshield replacement, the original factory seal remains intact, avoiding possible leaks. WE DO NOT REPLACE WINDSHIELDS.
Windshield repair involves injecting an optically matched acrylic adhesive resin into your damaged glass, then curing that resin with a special UV light to create a strong bond, keeping the glass from cracking out. The windshield repair process can restore the structural integrity of your glass and improve the cosmetic appearance of the damage by at least 80%.
Depending on the type of damage, Eugene Headlight Restoration windshield repair service will repair rock chips up to 1.5 inches in diameter and cracks up to 6 inches in length. If your windshield damage is more severe than this we recommend replacement.
What are the advantages of a Eugene Windshield Repair?
Your vehicle is in good hands. For more than 35 years, Eugene Windshield Repair, a Delta Kits company, has served Lane County vehicle owners. No other windshield repair business in Lane County can claim they have windshield repair technicians are factory trained and certified by the National Windshield Repair Association and the National Glass Association.
Windshield repair is an environmentally responsible alternative to replacement.
A windshield repair generates less than 1 ounce of waste, while a windshield replacement generates more than 25 pounds of waste!
Ask us about billing your insurance company directly. 
Eugene Windshield Repair can determine whether or not your insurance company will waive your deductible and pay for your repair. When coverage is determined, Eugene Windshield Repair will bill your insurance directly.
We guarantee our work. 
Eugene Windshield Repair repairs are guaranteed not to crack or spread for as long as you own your vehicle. If one of our windshield repair fails, Eugene Windshield Repair will give the customer or insurance company a full refund of the purchase price. You must be100% satisfied with your repair at the time of the service or will not be charged.